Towel Hire Nationwide
Our towel rental and towel laundry service is provided by 1st Class Towels. We provide a full towel laundry service to hundreds of businesses across the UK and we specialise in contract towel hire. We supply towels and clean towels.

We always aim to offer a great towel hiring service at a great price, affordable to both small independent business and large corporations. Our aim is to have our customers 100% satisfied 100% of the time, this is achieved by providing the following
• Hassle free towel hire
• High quality towels 500gsm - 600gsm
• Huge range of colours including Navy Blue and Black
• Selection of towel shapes and sizes
• Reliable towel collection and delivery
• Great value for money
• Friendly, helpful office staff
Our Wholesale Towel Prices to Buy
500gsm white bath towels from £3.75 each + vat

500gsm navy blue bath towels from £4.45 each + vat
600gsm white bath towels from £4.45 each + vat
600gsm navy blue bath towels from £5.25 each + vat

Our bath towels and hand towels are of the highest quality with a GSM of 500 plus. This means you are guaranteed to have high quality fresh towels delivered every time you hire from London Towel Hire.
We now offer a full AirBnb laundry service.
Who Needs Towel Hire?

• Hotels
• Clinics
• Health Spas
• Beauty Salons
• Gyms
• Events
• Yoga Schools
• Paint Ball
• Office Showers

• Yoga Classes
• Office Gyms
• Guest Houses
• Members Clubs
• Sports Centres
• Cycling Clubs
• Letting Agents
• Tablecloth Hire
• Festivals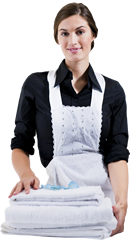 Why Choose Our Towel Hire?

1st Class Linen Services Limited offer a complete range of services for large and small businesses alike. Our towel hire service is fast efficient and excellently priced. We can arrange delivery and collection to suit you and work closely with our customers to provide excellent towel rental services at great prices.
1st Class Linen Services is First in UK to Install Super Efficient Girbau ST-1300 Dryer